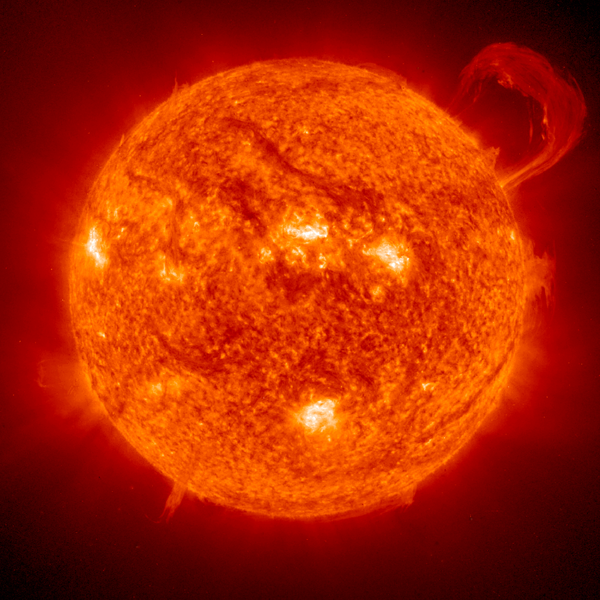 The Sun
The Sun is in Leo
The Sun In Leo
Our spirits are ready to roar when the Sun moves into the glowing and self-expressive sign of Leo!
Leo is the embodiment of expression, and encourages us to show who we are to the fullest. The Sun is at home in Leo, so its warm, vibrant energy flows through easily. The Sun's transit through Leo is an upbeat time that should be spent playing, loving, and creating! It's a time to re-energize ourselves by enjoying and experiencing life and all the fun little things that make us happy.
Full of optimism and enthusiasm, the Leo Sun reminds you that life is something you should revel in! Confident Leo doesn't hold back, so now's the time to go after what you want, whether it's a relationship, a job, or a new project or adventure. Leo is strong, outgoing, and ambitious, and all this energy gives you an extra boost toward success.
Bold Leo is an expressive sign that doesn't hold back anything. Whether you want to sing it or scream it, now 's the time for all manner of creative, loving, and fearless expression. All work and no play makes Leo a dull Lion! Getting outside to run around, play, and soak up the Sun's rays will rejuvenate your heart and spirit.
The energy of the Sun in Leo is sexy, showy, and self-assured, which can sometimes come across as vanity or arrogance. Be careful of being too overt or aggressive during this time. Leo rules the heart, and lives to express itself, so you can expect lots of affection and attention while the Sun is warming up this romantic sign.